There are several methods Board and Buffalo can use to solve its problems so that the business can operate smoothly.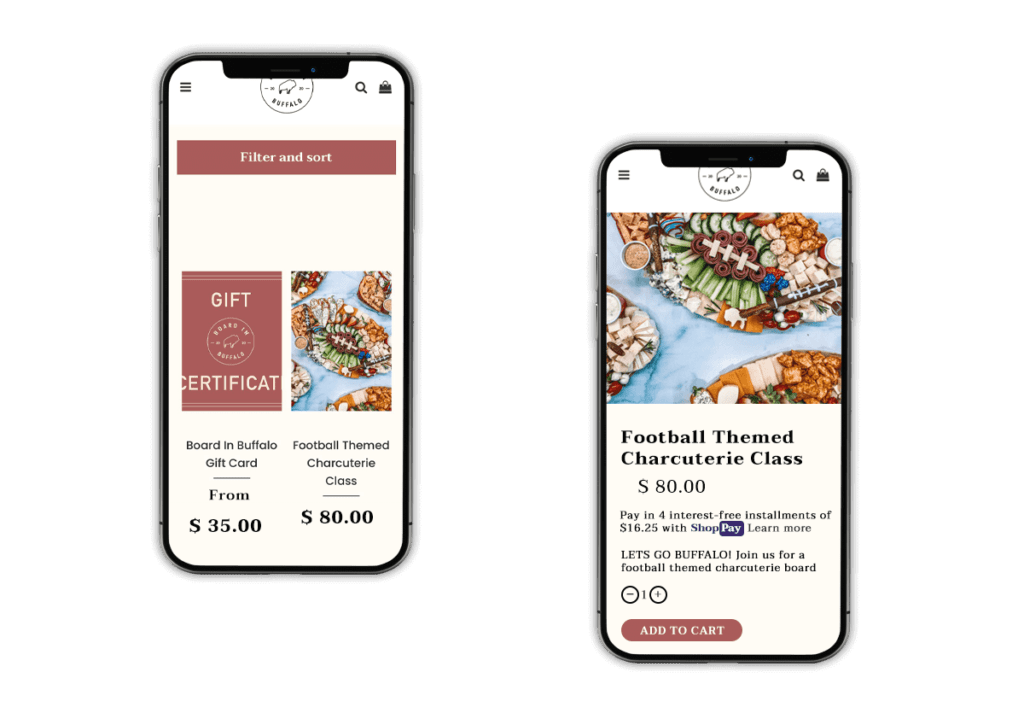 Create a site
Your company needs a Shopify website since it gives you a credible online presence. It can increase your consumer base and foster confidence with new customers. A Shopify website can also assist you in streamlining your company's processes. You can effortlessly accept payments, manage your inventory, and complete orders with a Shopify website.
‍
Google Add-on
One way to solve the Google forms issue is to add a Google Form add-on that will automatically input the data from the form into the system. It will save time and reduce the potential for human error. Alternatively, have someone responsible for promptly inputting the data from the forms into the system. It will help keep track of all the orders and ensure they are processed promptly.
Create a business plan
One of the most important things you need to do when starting a business is to create a detailed business plan. The plan will outline your goals and objectives and how you plan on achieving them. Without a solid business plan, it won't be easy to make your business successful.
‍
Set up local Pickup and Delivery services
Local pickup services are a fantastic substitute for the kind of transactions that are made nearby. It is a great way to boost online sales and enhance customer feedback for your online shop. The expedited Delivery of the goods is the main advantage. Customers don't have to worry about paying shipping fees to receive their selected merchandise.A Shopify web design has a proper system for pick up and delivery services.
You may win your consumers' long-term trust by keeping them informed about the status of their orders. Local Delivery reduces the possibility of the goods being destroyed or stolen. Doing this improves your chances of receiving good customer satisfaction ratings while decreasing shipping-related issues.
Charge Delivery based on distance
To charge by distance delivery charges by distance app does as implies; it determines delivery rates depending on distance and displays them at the point of purchase. Additionally, it functions flawlessly in multiple locales. As a result, the app gives you complete control over when, where, and how much you deliver goods. Delivery Rates cover various methods for calculating delivery rates by Distance characteristics.In the business plan remember to include shopify website design services for your business.
Create a detailed business plan
By writing a business strategy, you can more clearly comprehend what needs to be done to accomplish your goals. Your completed company plan will serve as a reminder of these objectives. You can use it as a useful tool to help you keep focused and on course.
What are a company plan's three key goals? It's critical to comprehend why a company plan is being created before you begin to compose one. The following are the top three justifications for creating a business plan:
Business focus. Establishing your future ambitions is the main goal of a business strategy. You can choose your company's focus and pursue growth by developing a path to your goals.
Seek financing. Before investing in your company, banks, private investors, and other lenders often look for a thorough business plan.
Attract executives. You'll probably need to expand your workforce with executives as your company expands. You may find executive talent and assess whether they are a suitable fit for your organization with a business plan.